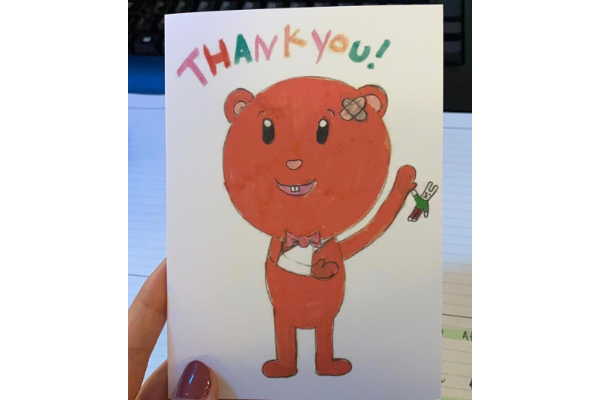 At Spree we love to see the great work our fundraisers are doing.
The Archie Foundation have thanked the fantastic fundraising that has been done by Expro using the SpreeBook with this adorable card!
We would like to thank Expro for their efforts and raising £220 for The Archie Foundation, your hard work doesn't go unnoticed.
Spree would also like to thank The Archie Foundation for recognising the brilliant fundraising done by Expro and making sure the money raised is going to a good cause!
If you are interested in becoming a fundraiser for Spree, check out our blog post on how to do so!
< Back to all blogs