Advertise with Spree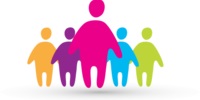 Participation in the book ensures effective, widespread coverage for your business and it is proven to markedly increase your profitability.
All that is required is an approved exclusive promotional offer for inclusion in the Spree Book.
Once you have done that, Spree will publish your incentivised advert in our books and ensure that your advert reaches a large market.
No money changes hands between your Company & Ours.
The brand strength of Spree and the partnership with the local community together with your exclusive promotion offers you a unique winning combination.
To find out more about advertising with Spree, please call 01224 621000 or alternatively you can submit an email to enquires@spreebook.com
The Spree Book is a unique, incentive driven guide to the best of your area. Unlike conventional marketing methods, you pay nothing!
It's a professional and attractive publication which any business establishment would be delighted to associate with.
The Spree Book can comprise several distinct sections:
Restaurants & Family Dining
Informal Dining & Takeaway
Leisure & Recreation
Shopping & Services
Health, Beauty & Wellbeing
**If you wish to Advertise with Spree please register as a Merchant CLICK HERE