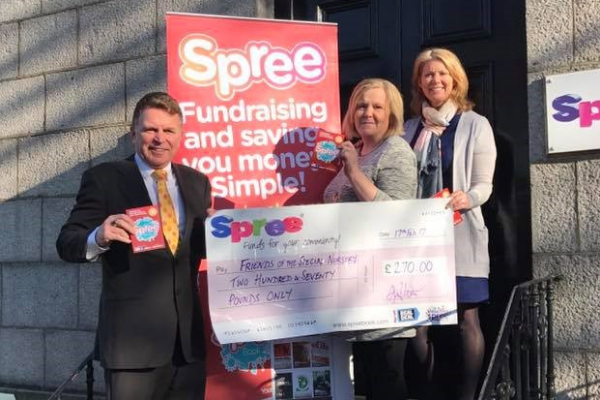 £1,082,323
This is the incredible amount currently raised by Spree for local fundraisers in Aberdeen and Aberdeenshire!
Spree believes in giving back to the community. Partnering with Spree will help you enjoy new levels of visibility and increase opportunities for fundraising campaigns. What are you waiting for?
Anyone can fundraise with us! If you are looking to raise funds for a school, group, charity or anything else Spree can help.
It's easy as one, two, Spree.
1. Create a Spree Fundraiser account
2. Spree books are delivered to you. For each Spree book sold your chosen group or charity will receive a commision of the sale.
3. You only pay for the books you sell, making fundraising with Spree a risk-free way to raise funds!
Create your account HERE and start fundraising today!
< Back to all blogs